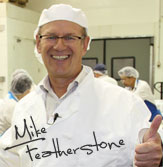 Company owner Mike Featherstone is committed to providing the best seafood products, sourced locally from sustainable fisheries. Mike is a longtime stakeholder in the West Coast Fishing Industry with over 30 years experience in catching, handling and processing geoduck,
sea urchin
,
salmon
,
halibut
,
sablefish
and
tuna
. President of the
Pacific Urchin Harvesters Association
, Vice President of the
BC Seafood Alliance
, Director of the
Under Water Harvesters Association
and Small Processor representative,
National Seafood Value Chain Round Table
.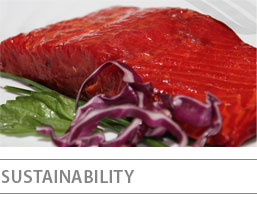 Ocean Master wants a healthy ocean with abundant fish and successful fisheries for all future generations.
With an extensive background in Biology and years of experience in consulting and developing sustainable fisheries management and research, Ocean Master's President is a leader in promoting, developing and supporting sustainable fisheries.
Ocean Master only purchases and processes fish and seafood from LEGAL fisheries and aquaculture farms which are regulated and monitored by Canadian and United States Governments. Many of these fisheries are certified by the Marine Stewardship Council and most are green rated by Ocean Wise.
All our fish and seafood products are fully traceable from the harvest to the retail shop or restaurant.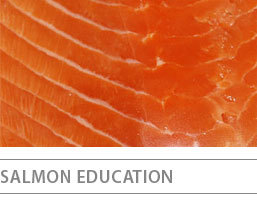 Ocean Master Foods is committed to salmon conservation and sustainability.
The Canadian public and the international community have an interest that they are consuming seafood harvested or grown from a sustainable resource. Healthy salmon stocks in BC are of keen interest to the First Nations for food, social, and ceremonial purposes. They are also important for commercial and recreational fishermen. BC Fishermen are world leaders in the development and use of selective fishing techniques, targeting strong stocks while releasing weaker stocks live and unharmed.